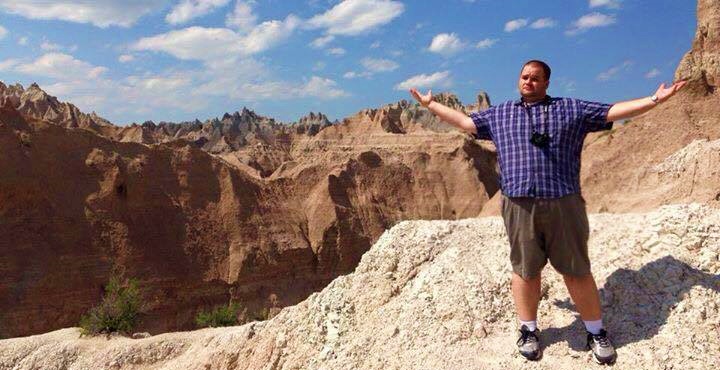 Todd "Big Country" Biehle: that one friend, that one teacher, that one person that everyone loved and felt a true connection with the second you met him. He was that person that everyone clicked with and felt a shared common bond with. In our team's case, that connection was ghost hunting, which we commonly call paranormal investigation. Todd searched for answers with enthusiasm and with a sense of humor which made every investigation one to remember. Todd's sister, Stephanie, was nice enough to share some of her stories of investigating. Here is what she wrote:
Todd "Big Country" Biehle developed his passion for the paranormal in the same way that many others gain interest these days: by watching popular ghost hunting television shows, especially Ghost Adventures.  He loved hearing the background on the different haunted locations and seeing Zak, Aaron, and Nick's different means of capturing paranormal evidence.  Todd was awestruck and curious but didn't know where to begin, so he visited their Facebook pages to inquire what equipment they recommended so he could begin investigating on his own.  I'll always remember when we sat in his basement watching Ghost Adventures together for the first time.  Before that afternoon, I thought ghost hunting was trying to catch ghosts with a net or booby trap.  Todd was eager to debunk common misconceptions by explaining the research and skill that goes into paranormal investigations, and he was even more determined to make me a believer.

Todd did just that during our first visit to Poasttown Elementary School in Middletown, Ohio in March 2014.  It was my first time ghost hunting and my first encounter with the paranormal. We witnessed a lot of activity and intelligent responses on the countless tools he kept in his backpack: a toy ball, K2, Mel Meter, MagLite flashlight, laser grid, Spirit Box, Ovilus…the list could go on.  That night, I even held hands with a ghost named Jimmy in the principal's office; I had never felt anything so chilling in my life, and it was at that very moment I became a believer.  Despite the jaw-dropping, fascinating encounters that night, what I remember most was my brother's excitement. Todd was clearly in his natural element doing one of the activities he was most passionate about (along with fishing, looking at cars, watching the Buckeyes and Bengals, and being an uncle).  He took pride in showing me and other investigators his various pieces of equipment and methods of setting up rooms to capture any possible activity.  He loved talking to fellow ghost hunters, hearing their experiences and adding locations they visited onto his paranormal bucket list.  It seemed Todd was always talking about his next investigation or a place he was saving up money to visit.  Driving hundreds of miles across the Midwest and eastern states, staying awake all night communicating with spirits, and spending countless hours reviewing audio and visual footage was my brother's way of escaping stress and doing something he truly loved.

One of the things I miss most about Todd is getting lunch and dinner together at Spaghetti Warehouse in Columbus and hearing about his most recent ghost hunt.  He could go on for hours recounting in great detail the things he heard, felt, witnessed, and captured.  He would share photos of the hallways and rooms where he investigated and describe exactly what occurred in each place; he would show me images of possible orbs or apparitions and play me audio clip after audio clip of EVPs or unexplained footsteps, some of which were clear as day and others he was still trying to debunk.  I will miss talking and texting with him about these things—it was something special Todd and I shared, if only for a brief time.

However, what I miss most about my brother is how thoughtful and selfless he was.  It was evident in every conversation I ever had with him and in his choice of profession: teaching.  In the days following his passing, I received messages from his friends and students stating the same—that he had a heart of gold and a gentle, caring soul.  One of his students messaged me stating, "He was an amazing teacher, he always knew what to say to help us thru anything we was going thru." I couldn't agree more. And, in hindsight, that is exactly why Todd loved paranormal investigating so much, too. His wife, Kristen, best describes it: "Ghost hunting allowed him to tap into his desire to help others. He loved the ghost hunting group because they went into people's homes to help determine if there were spirits there and tried to help bridge the communication. He also loved helping and meeting inexperienced ghost hunters." I truly believe helping others was Todd's main goal in life and ghost hunting alike.

I will conclude by stating that Todd was so proud of the paranormal groups he belonged to.  I can just picture him saying "how cool!!!!!" in his high-pitched excited voice in reaction to having a group dedicated to him.  These investigators became great friends of his whom he talked about often, and I know he is ecstatic that they are carrying on in his honor as Big Country Paranormal.
Todd, a caring teacher, mentor and friend, crossed over March 31, 2016. Through Todd, we learned that love for everyone – our families, clients, fans and each other – was the most important state of being that our team could achieve.  Todd lived that belief every day and in his memory, we are Big Country Paranormal and continue to carry the torch.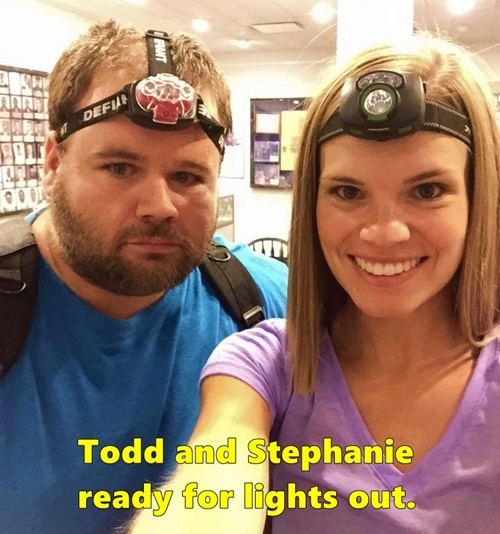 A special thank you to Kristen for donating Todd's ghost hunting equipment to a couple of our team members.  They have been using his equipment on every investigation they go on… with a tear in their eyes wishing Todd was still investigating next them.  We know in our hearts he is joining us on every investigation from the other side.