Bradley
Investigator
Native Hermeneutic Circlean, computer scientist, and born-again Christian first heeded "the call of the paranormal" when his Grandfather came by for a short visit to say good-bye one early morning in March, 1974 on his way out of this reality. Bradley found it hard to ignore his Grandfather's visit, especially when his Mother call an hour later to inform him of his Grandfather's passing, an event Bradley already knew about, thanks to his Grandfather's visit. Nevertheless, for many years afterwards, Bradley brushed off the occasional sightings and auditory markers of paranormal activity. But when a seven foot figure came strolling out of the living room wall behind where he was sitting on the couch, seen by both Bradley and Yvonne, Bradley's days of mundanity were done.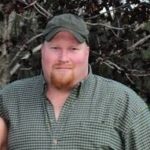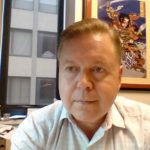 Brian
Theologian
The Scottish have a prayer, "From ghoulies and ghosties and long-leggedy beasties and things that go bump in the night, Good Lord, deliver us!"  If you have ever had the fortune or miss-fortune to meet a Scottish person, you will find that they can be the most pragmatic and superstitious person you will ever meet.  Being Scottish and an engineer, I can attest to my remark.  While I do not believe every site with strange behavior is haunted, there are many sites that I have visited that are haunted or have some sort of paranormal activity present.  It is these sites that I enjoy investigating and if need be conducting a cleansing ritual.  I became involved with Big Country Paranormal through work affiliation with Dr. Bradley Watson.

Carrie
Case Manager
Carrie has been researching the unexplained world of the Paranormal since childhood. She grew up in Central Ohio and moved to Idaho, living there and researching the Paranormal for 11 years before moving back to Ohio. She has been a teacher for 16 years.She lives on a farm and is a mother of four which keeps her very busy. Carrie and her fiance Brian enjoy traveling to historic places and researching gravestones. Carrie also enjoys Civil War battlefields, gardening and researching. Interesting fact about Carrie, she visits about 25 haunted attractions every year, loving the thrill of the scare, and she will visit several states a year to go to the "Scariest."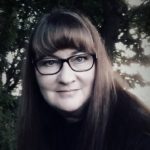 Chris
Historian/Researcher/Investigator
Chris has been into horror films and books for as long as she can remember. She has always been fascinated with the paranormal and has watched the TV shows and read many articles related to the subject. Some of her experiences have been the feeling of someone sitting on her bed or being poked and no one was there. There is history of a nearby family cemetery behind her home and she feels as if it maybe one of them coming out for a little fun. She has been doing paranormal investigation for about 3 years now. The highlight of her paranormal events so far, was an overnight investigation of the Ohio State Reformatory in Mansfield, where she met Nick Groff, formally of Ghost Adventures and now Paranormal Lockdown, John Tenney of Ghost Stalkers and Greg Newkirk and Dana Matthews of Planet Weird and have a traveling paranormal museum. Chris has lived in south central Ohio all her life. She is also in the healthcare field, being a nurse for the past 35 years. She loves genealogical research and has done her family history for past 10 years and knows her way around a court house. She also likes photography especially taking pictures of cemeteries and abandoned buildings.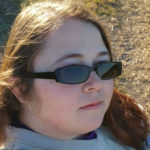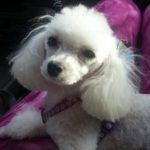 Georgy Girl
Georgy Girl has been investigating for over two years, typically going on public investigations. My team members tend to let me lead into un-explored rooms. I do not use any specific equipment since my eye sight is so good. I have the ability to see what my other investigators can't, more specifically ghosts, and I make them aware of anything I do see. I am a life long resident of Ohio and in my spare time I like to play with anyone. I enjoy short walks in the spring and summer, plus I love snuggling on cold winter nights. Please note I attend private investigations, for homeowners, by request.

Yvonne
Investigator
Yvonne's first experience with the paranormal was in the third grade living in a haunted house. That house had what we commonly call poltergeist activity. In addition, shortly after moving to that house she became aware of dark shadows following some of the people that she saw. She also in her late teens begin to experience pre-cognizant episodes and began to be able to know certain characteristics of an object just by holding that object that only the owner of the object would know. Finally, she and Bradley moved to Marysville, Ohio where they both found themselves immersed in the world of a house severely afflicted by the Paranormal. Yvonne is an Attorney and a born again Christian. Yvonne feels it is important for you to know that she has never sought any of the things that she has seen or known about, they have just happened.